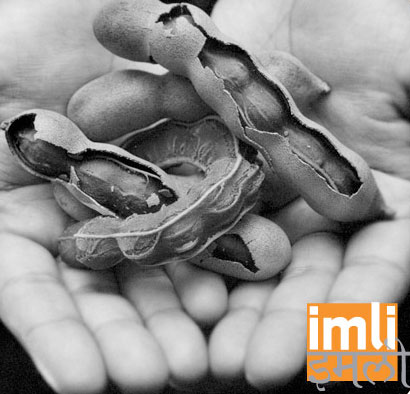 An ultra romantic, contemporary menu is available for Valentine's Day 2009 at Imli – the unique Indian restaurant in London's Soho that offers 'tapas' style sharing dishes.
At £24.00 per person, the menu consists of three courses – including an appetiser, main course, two side dishes and dessert. Executive chef Samir Sadekar – who trained at Michelin-starred Tamarind restaurant in Mayfair – has created a lightly aromatic, aphrodisiac menu based on fresh shellfish, crab and passion fruit.
Executive chef Samir says: 'According to legend, Valentine was a priest. He married young men to their sweethearts in secret after Roman emperor Claudius II ordered that young men should remain single – as he believed that married men made less dedicated soldiers. Unfortunately, Valentine was caught and subsequently executed.
'Romantics and idealists should celebrate Valentine's bravery by spoiling their loved one February 14th with flowers, chocolates and a superlative dinner. Our menu is a perfect choice as it's both unexpected and gloriously delicious."
A new concept in utterly modern Indian cuisine, Imli arrived on the London restaurant scene in January 2006. It was the result of years of market research and concept development by the owners of Mayfair-based Tamarind – the first Indian restaurant in Europe to gain Michelin recognition.
Imli"s ethos is traditional meets modern. It offers authentic regional tasting dishes from all over India with an innovative twist.
The restaurant's design fuses the simple elegance of modernity with the richness of Indian tradition. Modern characteristics of bold form, colour, and scale are mixed and layered with traditional Indian elements of craft, pattern, and texture to create an inspiring setting for a unique culinary experience
Appetiser
Potato cakes with fresh herbs, ginger, chillies and topped with yellow peas and Imli chutney
Whole wheat crisps and bean sprouts with vermicelli, sweet yoghurt and mint chutney
Pan grilled, lightly spiced medallions of crabs and prawns with creamed corn and fresh herbs
Main Course
Seafood stew made with mussels, squid, prawn and fish cooked in south Indian spices and coconut
Chicken fillets cooked in a sauce made with fresh coriander, green chillies and home-ground spices
Served with:
Crispy broccoli, cauliflower and fine beans tossed with cumin and lemon
Slow-cooked black lentils with ginger, tomato and dry fenugreek
Steamed basmati rice & naan bread
Dessert
Chocolate and ginger parfait with strawberries
A special vegetarian menu is also available upon request.
E