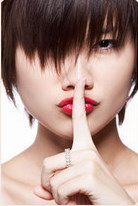 Do you mind if I whisper a secret in your ear very quietly? Three London hotels are giving readers of Foodepedia a surprise gift to help make the rest of your dreary January a bit brighter. If you are hoping to put up some friends and family in a lovely hotel over the next few weeks, you might want to book a room at hotelcard.com where you can make a reservation for stays at Bloomsbury, Chelsea, and Brighton. Prices at the luxury hotels have been slashed until February, the month of love, rolls around.
Rooms at Bloomsbury, Bedford Square, start at £129 and they still have plenty of space during the last two weeks of January. The only drawback is that the price includes neither breakfast nor VAT. You'll get the same deal at Chelsea, at Place London, and they also have vacant rooms available, but February seems to be completely full at both hotels.
If you are looking for a further reduction in rates, check out Brighton in in East Sussex. Rooms there start at £99, and you also get breakfast and VAT with the basic room price. But book fast, because the only bookings left are for the last week in January.
For a pleasant January surprise, my hotels might be the place to book your reservation for friends, business associates, or if you simply need to secretly slip away for a few days for a little pampering and relaxation. Visit online at www.reservationpage.com