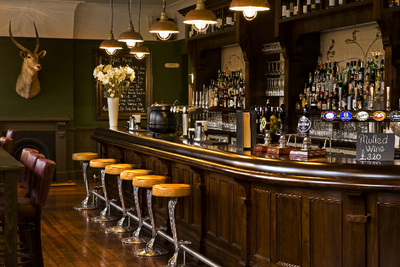 If you are looking to catch the Six Nations matches but don't fancy long treks and pricey tickets for cold and overcrowded stadia, then where better to watch all of this year's matches than at your favourite local? KHaving kicked off with England vs. Italy at Twickenham on Saturday 7th February, The Avalon and The Abbeville in Clapham and The White Hart in Kennington invite you to enjoy every game of the championship.
The Avalon
Boasting a 44″ plasma screen, a solid selection of bar food and well-kept ales, The Avalon is a comfy venue for match days. If somehow you are not tempted by the homemade Cornish pasty on the bar menu, then make even more of your visit by reserving a table in the dining room for a pre or post-match feast with friends or to appease your better half. The Avalon's delicious selection of pies, steaks and slow-cooked dishes will keep you cheering.
The Avalon, 16 Balham Hill, London SW12 9EB
t: 020 8675 8613. Visit online at: www.theavalonlondon.com
The White Hart
With a 42″ plasma screen in The White Hart's newly-refurbished upstairs function room and a big screen in
the bar, you can be sure of a grandstand view. As with its sister pubs, The White Hart keeps a well-stocked cellar, including the award-winning Timothy Taylor's Landlord and the bar will keep you fuelled with tasty nibbles such as mini sausages with mustard mayonnaise.Whichever pub you choose, you will be pulling up a seat to keep up to date with the tournament in the friendly and relaxed surroundings of one the finest inns in your area.
The White Hart, 185 Kennington Lane, London SE11 4EZ
T: 020 7735 1061 visit online at: www.renaissancepubs.co.uk
The Abbeville
Cosy and welcoming, The Abbeville gives you a choice of three screens for your Six Nations marathon, including the massive 120″ projector. If you always work up a real appetite watching the game, then you'll be spoilt for choice by the hearty dishes from the main menu, which features the likes of roast pork belly, crackling and apple sauce, or light bites such as whitebait with tartare sauce on the bar menu. For your choice of matchtime pint, The Abbeville offers seven beers on tap, including a regularly changing guest ale.
The Abbeville, 67-69 Abbeville Road, London SW4 9JW
t: 020 8675 2201 online at: www.renaissancepubs.co.uk