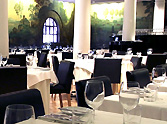 During the Easter holidays and May half-term Tate Modern and Tate Britain will present a range of fun, free activities for kids including workshops, interactive games and multi-media guides. To complete the family day out, the two London sites will also be running an offer for children to eat for free in Tate Britain's Rex Whistler Restaurant and Tate Modern's Café 2 and Level 7 restaurant.
At Tate Britain, children will be able to indulge their creativity through workshops such as Walkthrough Wardrobe, Time to Sew! And Dress Up! There is also a secret Discovery Trail to hunt out the hidden corners of the gallery, and the art trolley, which provides resources for writing songs, designing mini-gardens and making 3-D collages out of materials that can be found throughout the site.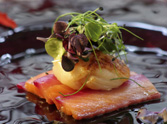 At Tate Modern, families can visit the Start team who will help them choose an activity to try in the galleries. They can match clues, spot art works, become a Surrealist Seeker or create their own 'Thinking Hat'. There are also hidden trails, and an interactive multimedia guide to help children get the most out of their visits to Tate.
The Rex Whistler Restaurant at Tate Britain, along with Tate Modern Café 2 and Level 7 Restaurant, are offering a special menu where children under the age of 12 eat for free when accompanied by an adult selecting 2 courses from the a la carte menu. The Rex Whistler Restaurant at Tate Britain is offering a set menu of 2 courses for £15.95 or 3 courses for £19.95, and Tate Modern Restaurant is offering 2 courses for just £14.95 and 3 courses for £18.95.