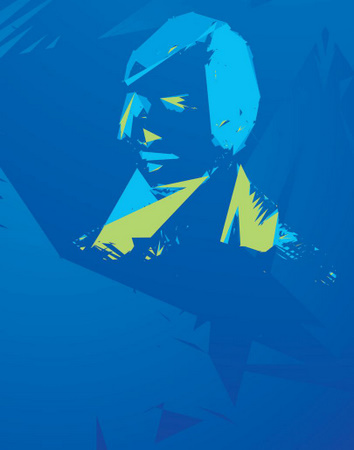 This year's Burns' Night is extra special as it marks the 250th anniversary of the birth of Scotland's favourite poet. And to celebrate, The Ubiquitous Chip, one of Scotland's most established culinary institutions, is holding a wee swaree (bit of a party). The evening will start with a glass of Kir Royale followed by a five course meal and a dram of twelve year old Glenfiddich to toast the haggis as is traditional when it's piped into the room. Musical accompaniment will be provided by Kathleen Sheridan who will lead the singing. The ceilidh will be led by Last Tram Tae Auchenshuggle, arguably one of Scotland's best toe tapping ceilidh bands.
The Ubiquitous Chip has been a Glasgow Institution for over 30 years, a culinary haven which has helped to change the food landscape in Scotland by using the best of Scottish produce – long before it became fashionable to do so. Famed for its friendly, informal approach to fine dining and good food, Chip has been featured in the "Which Good Food Guide".
The main restaurant area – the popular courtyard – is light and airy and has an extraordinarily restful feel to it. It offers a romantic and convivial dining space complemented by the recently created mezzanine dining area, which looks over the restaurant and brasserie. The overall restaurant capacity holds 250 diners. The Chip's three convivial drinking areas are ideal for pre and after dinner drinks or just a casual drink. The wine list, voted in the Top 10 of UK wine lists, has been personally tried and tested by Ronnie and includes over 700 wines matched to the menu from old and new world. Whether diners are looking for a reasonably priced bottle, to a vintage selection, there is something for everyone.
Burn's night Celebrations start at 6.30pm on both Sunday 25 January (Burns Night) and Monday 26th January. Tickets are priced at £42.50 per person and can be booked by calling 0141 334 5007 or visiting www.ubiquitouschip.co.uk