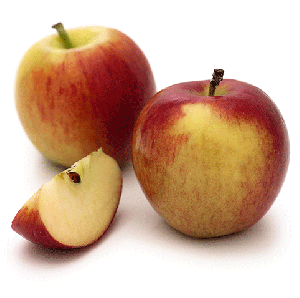 Waitrose has announced the beginning of the English apple season today and will be retailing Discovery apples from tomorrow (18th August).
This autumn, they will also be introducing some new varieties of apples, including Kanzi as well as continuing to support more traditional heritage varieties such as Lord Lambourne, Kidd's Orange and Red Pippin'.
To celebrate, Waitrose has cooked up some delicious apple recipes to enjoy.
Apple Sauce
Serves 4 to 6
Ingredients:
500g cooking apples, such as Bramley
200ml water
50g caster sugar
1 lemon
Method:
Peel, core and chop the apples and put in a saucepan with the water and sugar. Finely pare 2 or 3 strips of zest from the lemon and add this, too. Bring to a simmer and cook slowly for about 25 minutes until the apple is completely soft.
Remove the lemon zest. You can now either beat the sauce with a wooden spoon to blend it, or pass it through a sieve to obtain a very smooth consistency. Leave to cool, then serve with any roast meat.
Potato and Apple Cakes
Ingredients:
750g Maris Piper potatoes, peeled and left whole
1 onion, grated
2 apples, peeled, cored and grated
1 clove garlic, finely chopped
1 tsp fennel seeds, crushed
20g pack flat-leaf parsley, chopped
1 egg, beaten
2 tbsp olive oil
Method:
Cook the potatoes in boiling water for 6-7 minutes, then drain well. Coarsely grate the potatoes into a large bowl and stir in the onion, apples, garlic, fennel seeds, parsley, the egg and some seasoning.
Divide the mixture into 12 and shape into cakes with your hands. Heat the oil in a non-stick frying pan and add the potato cakes. Cook for 3-4 minutes on each side, or until golden. Serve hot with grilled Waitrose Lincolnshire Pork Sausages.