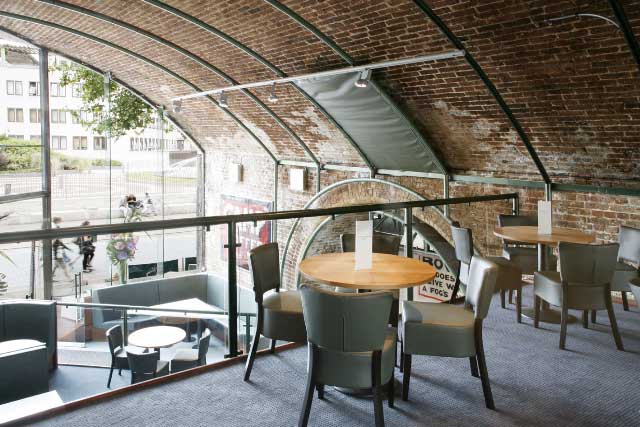 Recently bought and refurbished by Black & Blue steakhouses, The Archduke on the South Bank is introducing a programme of late jazz nights – Archduke Live! – on Friday and Saturday evenings, launching with a special night on Saturday 15th August, from 11pm – 1am.
The special launch night on August 15th is in association with Jazz FM radio and features the Anjali Perin Quartet feat with Bruno d'Ambra (piano), Davide Mantovanni (bass) and Andy Trim (drums). Entry is priced at £5 (£3 for MU members) on Saturday nights.
Further dates have been released for Saturday August 22nd, featuring the Josephine Davies Quartet, and Saturday August 29th, featuring the Alex Garnett Quartet.
The Archduke was one of the first restaurants on the South Bank, opening in 1979 in converted railway arches. The site features huge windows filling the arches and affording views over the London Eye in one direction and The Royal Festival Hall in the other and offers an elegant space decorated with green, leather banquettes, marble topped tables and new flooring.
Food is available throughout the day with a menu including a selection of the steaks that Black & Blue has become renowned for, such as a fillet; sirloin and côte de boeuf – all using prime Scottish aged beef. Other dishes include oven roast chicken with a choice of accompaniments; house burgers; and a selection of fish and salads.
For more information on the jazz events visit www.myspace.com/archdukelive or for details on the restaurant visit www.thearchduke.co.uk or telephone 0207 928 9370.
Concert Hall Approach, South Bank, SE1 8XU.