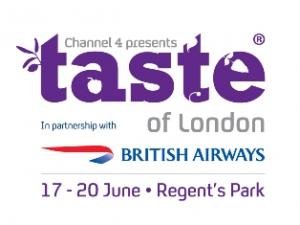 Taste of London is approaching rapidly and with their partners, toptable, they are seeking to uncover London's gastronomic 'hidden gems'. A first for Taste of London, the festival organisers have invited the public to share their dining tastes and vote for their favourite local London restaurant in a bid to uncover fresh talent.
The winning 'hidden gem' will be given the opportunity to showcase their culinary skills at Taste of London 2011, where they will work alongside some of the world's biggest heavyweights of the restaurant world such as Giorgio Locatelli, Angela Hartnett and Michel Roux Jr.
Voting is already underway and runs until Thursday 10th June – just in time for Taste of London 2010, set to kick off at Regent's Park from 17th-20th June.
How to Vote
Whether it's an old favourite or a recent discovery, share your unsung hidden gem with us for the chance to win two tickets to the Taste of London exclusive Gala Night taking place at the event on Thursday 17th June.
For more information on how you can vote visit www.hiddengem.toptable.com where you may enter as many restaurants as you like.
About Taste of London
Taste of London, in partnership with British Airways, will serve up dishes from 40 of the capital's most acclaimed restaurants allowing visitors the chance to sample quality cuisine from around the world. Joined by 150 speciality food and drink producers and numerous celebrity chefs, including Heston Blumenthal on Saturday 19 June, Taste of London is arguably the foodie event of the season.
Small plate dining will be the order of the day as restaurants create special menus including signature dishes to showcase top culinary talent as well as seasonal and premium ingredients. A plethora of food and drink producers will also encourage guests to think of their own larders with 150 concessions set to inspire.
There will be a Taste Theatre, in partnership with AEG, where some of London's culinary greats invite audiences to share their secrets within the interactive forum.
Taste of Malaysia
Malaysia Kitchen 2010 is a year-long programme celebrating Malaysian cuisine in London and the UK. London alone enjoys over 40 Malaysian restaurants – all of which serve an eclectic array of regional, traditional and contemporary cuisine.
To mark this year long programme, MATRADE (Malaysia External Trade Development Corporation) will be hosting Taste of Malaysia at Taste of London, inviting visitors to explore the tastes and flavours of three of London's top Malaysian restaurants: Awana, Satay House and Tukdin Flavours of Malaysia. MATRADE has recently recruited Rick Stein to be the official ambassador for the campaign, and he will share his passion for Malaysian food via a series of editorial and experiential activities. He will officially open the Taste of Malaysia area at Taste of London and be on hands with live Malaysian cooking demonstrations.
For ticket details and more information about Taste of London go to www.tastefestivals.com