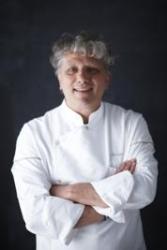 London's Italian fine dining scene is to receive a boost this Thursday, when two Michelin star Chef Antonio Mellino opens up the first UK branch of his Nerano-based restaurant Quattro Passi.
And this isn't just another case of a famous chef lending his name to an external operation – in an impressive act of dedication, Mellino is relocating to the Capital with his whole family to fill what he perceives to be a niche in London's Italian fine fining market.
Situated on Mayfair's Dover Street, the UK branch of Quattro Passi will serve up dishes such as pearls of shrimp on chickpea sauce, squid ink and thyme oil, scialatielli pasta with cuttlefish, prawns, fresh mint and a brunoise of pumpkin, and madame piemontese golden fried veal chop, oven roasted potatoes and lemon perfumed mayonnaise.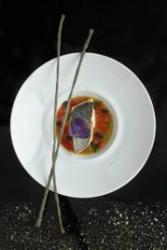 Fresh ingredients will be a key tenet of the UK restaurant, with Mellino importing produce every day through his Amalfi coast suppliers. "Food should be skilfully yet simply prepared, because at the end of the day the ingredients speak for themselves, which is why I will never compromise on my produce. It must come from home and it must be fresh", says Mellino.
We're told the things to look out for will be the grills and the pasta, both of which Mellino specialises in. We've even been told Mellino's fastidious attention to detail stretches so far that different coloured napkins have been sourced to match each diner's attire.
It sounds like a welcome addition to the capital and we look forward to seeing whether Quattro Passi lives up to expectations.