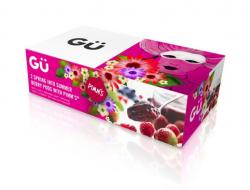 As far as celebrating the Queen's Diamond Jubilee goes, there's nothing more appropriate than diamonds.
And that's why the lovely people at luxurious Gü Puds have teamed up with Hatton Garden jeweller Nicholas James to bring you the chance to win a diamond every day for 60 days. That's one for each year that the Queen has been on the throne, as if you didn't already know. As if that wasn't enough, they have also launched a limited edition Pimm's Summer Berry Pud too!
All you need to do to be in with a chance to win is purchase a special pack of Gü puds and enter the code online – simples.
There's a choice of two diamonds, white or chocolate set in white or rose gold respectively, and each, we've been told, worth a princely sum of over £1,000! So what are you waiting for?