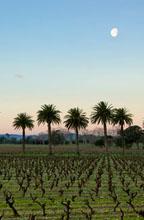 Yes, it's dinnertime in the Foodepedia wine department and today we're baking a side of salmon over leeks and red cabbage in butter, crème fraîche and vin rosé. For accompaniment I'm going to be drawing the cork from a bottle of one of my favourite discoveries from last year, the sublime Rosé de Léoube from the Côte d'Azur.
Romantic in every sense, the organic rosé wines of Château Léoube begin life in one of the most enviably located vineyards in France. There can't be many domaines that invite you to spend time on their own Mediterranean beach when you visit.
Made with a classic southern blend of mainly Grenache and


Cinsault grapes, the elegantly bottled Rosé de Léoube 2011 has a distinctive, creamy palate and knows exactly what it wants to be. With a somewhat feminine charm, it confidently displays a beguiling moon-gold hue and the clear, fresh nose of pomegranate, wild strawberry and herbs.
If this wasn't enough for dreamers and lovers; head winemaker at Château Léoube, Romain Ott, has produced a second rosé masterpiece, Secret de Léoube.
With the inclusion of 20% Cabernet Sauvignon in the blend, Secret de Léoube 2011 is a rosé for sophisticates, as clear and clean as Provençal summer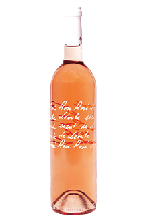 rain and whose taste seems somehow intrinsically attached to its beautiful colour.
A long floral and strawberry bouquet rolls forward on the palate opening out late over a restrained, dry elderberry minerality. The flavours are bright and clear without any unnecessary interference.
These superb Côtes de Provence rosés are available in the U.K from Daylesford Organic, the Rosé de Léoube priced at £13.99 and Secret de Léoube at £19.99.
Take a look at the Château Léoube website to learn more about their other organic wines and maybe like me, you'll end up wishing you were there.
See you on the beach perhaps?