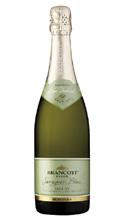 With a few days of fine weather forecast, it's absolutely imperative to roll out the barbeque one final time this year and use up the last of your briquettes before they end up sitting dolefully in your garage for the next nine months.
Once you've lit the coals and the patio is disappearing in a cloud of smoke, pop the cork on a bottle of Brancott Estate Sauvignon Blanc Brut NV (12.99 Majestic). It's an outstanding quality New Zealand fizz that leaves other tastless, boring fizzies far behind.
With grapefruit, melon and a hint of strawberry, It's very dry with all the fruity'kick' of the sauvignon blanc grape and a nice, long breadcrust finish signifying a well made wine.
How are those fish fillets doing on the grill, sizzling o.k. in their olive oil, garlic and herbs?  These NZ sauvignon blancs, with their citric'zing' are so good for the outdoors, Keep the theme going with Invivio Marlborough Sauvignon Blanc 2011 (£12.99 Averys).
This premium white from Invivio's recently introduced range displays big, tropical aromas of lychees and mandarin which are followed by a long, grassy, lemon acidity. It's a wine that is made for olive oil and garlic coated fish that has just started to caramelise at the edges.
You've probably seen its yellow label everywhere but if you haven't yet tasted Campo Viejo Tempranillo 2010 (£8.39 Sainsbury), now's the time to try. It's going to be perfect for those great big beef bangers that make everybody's guilty highlight from the grill.
Do not underestimate this ubiquitous Rioja wine. It's rich and warm with cherry, cranberry and rowan jelly sweetness enhanced with vanilla and spiced gingercake.
Now let's get this going before the clouds return;
but where did i put those matches?