To celebrate the fact that you have taken him for granted, put up with him, ignored him or even loved him all year round, it is surely imperative that you buy your Dad a drink for Father's Day.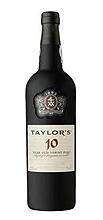 It may be a generational thing but choosing a bottle of port has often been my way of expressing another year's worth of filial devotion.
Widely available and good value, Taylor's 10 Year Old Tawny Port (Majestic £17.99) will warm the old man's heart with its creamy palate of cooked stawberry and raisin flavours, nicely spiced and sweetened with caramel.
Chill to 10 degrees and get the cheese board out.
Alternatively, if your Dad is inexplicably prone to humming the tune to 'I am a cider drinker' by the Wurzels, a bottle of the superb Healey's Classic Cyder (Healey's £4.36) from Cornwall will help raise the cultural tone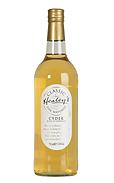 as well as bring a smile to his face.
With a pale straw-gold colour, this cider has been crafted like a good wine and is about as far as you can get from rough old scrumpy.
The clear fruit, soft oak and lovely honeyed finish are well balanced with restrained bubbles and a bite of acidity that I would be happy to welcome at the dinner table any day.
For adventurous teetotalers or lovers of spicy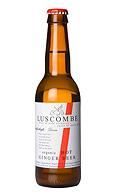 things, Luscombe Hot Ginger Beer (£1.54 Goodness Direct) will provide a Father's day experience that, at the very least, will be memorable.
A truly authentic product made in Devon from delicious organic root ginger, Sicillian lemon juice and raw cane suger, the little Luscombe bottle contains a taste bomb that will knock Dad's socks off.
Try it with sweet and sour or Chinese food but be advised; the inclusion of the word 'hot' on the label needs to be taken seriously !
Luscombe produce a mouthwatering array of other organic juices and soft drinks that can be viewed on their website.
Now all that remains is to choose a suitable Father's Day card and all is well in the family for another year.