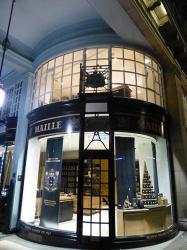 La Maison Maille launches Gourmet Concierge, an exclusive dinner party design service with Michelin-Starred Galvin at Windows' Fred Sirieix. 
Whether you're looking to create an impressive Easter Sunday lunch for the family, an intimate and romantic anniversary meal for two, or a spectacular soirée for 20 friends, Maille'sGourmet Concierge is on hand to offer expert insights and tailored advice to create the perfect dinner party, no matter how exacting your wishes.
Fred Sirieix will be available by appointment, with a limited number of complimentary one-to-one consultations, which can be booked online at maille.co.uk/concierge or in person at La Maison Maille, 2 Piccadilly Arcade, London. 
As part of the dedicated one-on-one service, Fred will be able to advise on everything from menu design, food and wine pairings, presenting a beautiful dish or a show-stopping table, to entertaining guests, catering for fussy diners and creating the ideal atmosphere.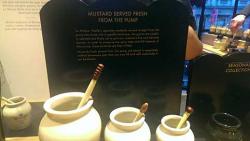 M. Sirieix has over 20 years' experience in hospitality and is General Manager of the Michelin-starred Galvin at Windows and the author of the Art of Service.
"Fantastic food is just one element to making a dinner party unforgettable; providing the perfect atmosphere so your guests feel relaxed and cared for is equally important," said Fred Sirieix, Maille's Gourmet Concierge.
"Great service is the holy grail for any restaurant. I'm thrilled to be taking on the role of Maille's Gourmet Concierge so I can share my expertise and help everyone, from dinner party amateur to connoisseur, recreate those all-important magic touches when entertaining at home."
For those unable to book a session in person, Maille will be extending its Gourmet Concierge service online at maille.co.uk/concierge offering a selection of recipe ideas, video content and a special digital concierge email service, designed to answer a range of dinner-party dilemmas and deliver dedicated tips directly into your inbox.
Read more about the Maille Mustard Boutiques range of gourmet mustards
The Maille Gourmet Concierge service will be available at La Maison Maille, Piccadilly on selected days 10th-18th April 2014. To book a complimentary session, visitmaille.co.uk/concierge.
La Maison Maille 2 Piccadilly Arcade, London, SW1Y 6NH