Astonishingly, it's 40 years this month since M&S first launched a small selection of eight wines. Today they have nearly a thousand from around the world and to celebrate this anniversary, M&S have put together a specially selected 'box of six' that is available online.
I am curious to know how they would sum up the whole ethos of their wine offer in a mere six bottles; a kind of oenological Desert Island Discs; so with trusty Foodepedia corkscrew in hand, I open a box and have a go at unravelling the company's thinking.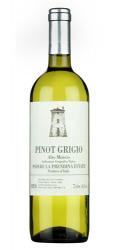 First out is  Podere La Prendina Estate, Alto Mincio 2012 (£9.99) an Italian Pinot Grigio which really shows off this grape's potential.
With an attractive nose of stewed pear and sweet pineapple, La Prendina is gently concentrated on the palate with a rewarding succulence and slight oily texture.
Its lingering greengage acidity and modest alcohol make it a very 'moreish' aperitif and a great all rounder for the table.
Back in 1973, wines from the New World were only just coming to the attention of the British market and since then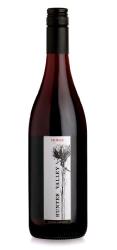 Antipodean heavyweight reds have made a huge impact on the nation's perception.
I am interested to try the M&S box choice of Australian Hunter Valley Shiraz 2012  (£9.99).
With only 12.5% alcohol, Winemaker Mark Richardson has created a lean, somewhat austere Shiraz that is surprisingly light bodied.
The unexpected style takes a little getting used to; dark, fresh fruit aromas reminiscent of summer pudding are underpinned by a sense of green stalks and stems and somewhat silt-like tannins.
It's quite a long way from the usual fat Aussie Shiraz;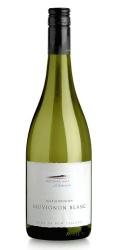 more thoughtful and restrained.
Of the six wines, only two are from the New World, the other is from New Zealand.
Kaituna Hills Reserve Sauvignon Blanc 2012 (£11.99) is, with its lively, gooseberry laden scent, typical of its genre in style and quality.
Complexity is developed by a proportion of the wine being aged in French oak barrels.
Mineral and punchy with a great fruit structure this NZ beauty is perfectly suited to pole position as 'first glass of the day'.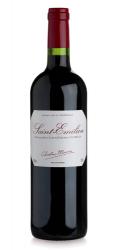 Representing France are two indispensable classics.
Firstly the red St. Emilion Moueix 2009 (£13.99), a merlot-rich gift to any roasted meal.
Decant this one at least an hour before drinking and it rewards  with aromas of earth and fallen leaves.
Succulent and balanced, this claret delights the palate with dark fruits, cedar wood and tobacco.
It may be said that the choices for this wine box are a little conservative but what M&S are obviously trying to do is celebrate their ability to select really good examples of classic wines and offer them a price that offers good value for money.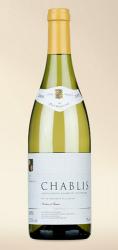 And thus, the second representative for France is Chablis, La Chablisienne, 2010 (£10.99).
This is a bright and distinctly fruit driven example of a perennial Burgundian favourite which is unsurpassed at complimenting the finest grilled seafood.
Fresh, floral and with good concentration and persistance, this is a cut above the bargain namesakes that so often appear on supermarket shelves.
The final wine of the six is, impressively, one of the original stalwarts from the M&S'Vintage Selection' first launched well over thirty years ago.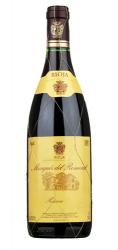 It's longevity on the shelves is hardly surprising once tasted because Rioja, Marques del Romeral, Reserva 2007 (£11.99) is a true Rioja for Rioja lovers.
Typically for a 'reserva', it has a nose redolent of American oak but here also the Temranillo grape shows its character with  plenty of lively red berry fruit.
Like the St. Emilion, it responds positively to being decanted well before drinking and displays a winning warmth and generosity on the palate with flavours of ripe cherries and citrus peel with really nice soft tannins.
So there we have it, 40 years described in six bottles; Am I delighted? Yes. Am I surprised? No, I've always known that M&S wines are well chosen and good value; and after all, I've been around since the beginning.
"M&S 40th Anniversary Icons – Case of 6″, £68.94 is available online at marksandspencer.com