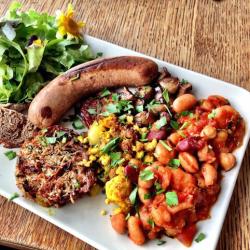 Gluten-free vegan dining spot inSpiral Lounge is unveiling a new menu for Spring. Sat in the centre of Camden Lock with views over Regent's Canal, inSpiral Lounge have built a reputation for visioning consistently evolving menus created from 100% natural, plant ingredients.
The new menu will contain lunchtime and dinner options with both raw and healthily-prepared cooked starters, main courses & desserts, all are suitable for vegan & gluten-free diets. Starters include the delicious Raw Jamaican Courgette Cannelloni, with Plantain and Caramelised Red Onions with the delectable Wheatgrass-infused Masala Crepe with Butternut and Pumpkin Seed Filling as a choice of mains. Breakfast options include the renowned and steadfast favourite, Full Vegan Bake Up and the omega rich Chia Seed Pudding.
Dessert options include the Organic Chocolate Blackout made with avocado & low GI natural sweeteners and the Raw Carrot Cake, all free from Cane Sugar.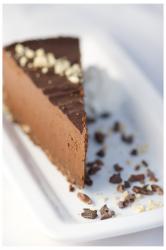 The new drinks selection will include freshly pressed juices, organic teas and superfood smoothies including the'Green Queen' with Mint, Avocado, Wheatgrass and Spirulina, as well as Almond, Coconut, Oat and Soya Coffees with optional Mushroom Extract Boosters to enhance longevity and immunity. There is also a range of organic European wines, beers cocktails, mocktails and herbal elixirs.
inSpiral Visionary Products' growing collection of organic, gluten-free, raw, vegan health foods, including their bestselling Raw Kale Chips range, can also be purchased from www.inspiral.co/shop as well from Wholefoods, Planet Organic and over a thousand other health stores internationally.